Ad blocker interference detected!
Wikia is a free-to-use site that makes money from advertising. We have a modified experience for viewers using ad blockers

Wikia is not accessible if you've made further modifications. Remove the custom ad blocker rule(s) and the page will load as expected.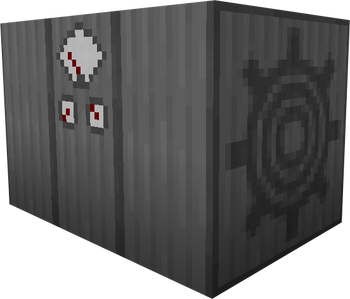 Sestavená Steam Turbine
Steam Turbine
je multiblocková struktura velká 3x2x2. K jejímu postavení je potřeba 12 kusů
Steam Turbine Housing
. Steam Turbine můžete vyrobit pouze pokud máte nainstalované módy
RailCraft
a
IndustrialCraft 2
.
Steam Turbine produkuje při maximálním výkonu 200 EU/t a její spotřeba je 320 páry/t. Aby Steam Turbine fungovala, musíte do ní vložit Turbine Rotor a musí být připojena. GUI otevřete pravým tlačítkem myši.
Jeden ze způsobů přivedení páry do Steam Turbine je pomocí Waterproof Pipes z módu Build Craft 3. K plnému výkonu musíte připojit 5 Golden Waterproof Pipe. Výkon je udáván v %.
Turbine Rotor se opotřebovává a proto je nutné ho pravidelně vyměňovat za nový.
Výroba komponentů
RailCraft
 

Ostatní

Armor

Batohy

Bore Heady

Nástroje