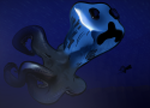 Avatar moddera Power Crystals
PowerCrystals Core je coremode, který je zapotřebí ke správné funkčnosti módů MineFactory Reloaded, Flat Bedrock nebo Nether Ores.
PowerCrystals Core můžete stáhnout na oficiálním fóru:
Nejnovější Verze
Dev Buildy
Dev Buildy pro 1.5.1
GitHub
Bug Tracker
Instalace
Soubor PowerCrystalsCore.jar vložte do složky .minecraft/coremods. Ke spuštění musíte mít v klientovi nainstalovaný Minecraft Forge.
PowerCrystals Core nepřidává do hry žádné itemy ani blocky.
Ad blocker interference detected!
Wikia is a free-to-use site that makes money from advertising. We have a modified experience for viewers using ad blockers

Wikia is not accessible if you've made further modifications. Remove the custom ad blocker rule(s) and the page will load as expected.