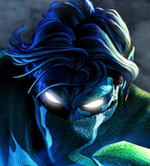 Avatar moddera Denoflions
GateCopy je addon pro mód Build Craft 3. Přidává item, díky kterému můžete snadno kopírovat nastavení jakékoliv Gate do jiných. Musí být však stejného typu.
GateCopy můžete stáhnout na oficiálních stránkách:
Nejnovější Verze
GitHub
Instalace
Soubor GateCopy.jar vložte do složky .minecraft/mods. Ke spuštění musíte mít Build Craft 3, v coremode DenLib a v klientovi nainstalovaný Minecraft Forge.
Itemy
Ad blocker interference detected!
Wikia is a free-to-use site that makes money from advertising. We have a modified experience for viewers using ad blockers

Wikia is not accessible if you've made further modifications. Remove the custom ad blocker rule(s) and the page will load as expected.