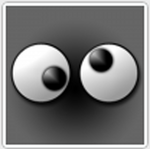 Avatar moddera Myrathi
FlatSigns je malý mód od vývojáře Myrathi, který vytvořil také módy jako ObsidiPlates nebo InfiniBows.
Tento mód umožňuje položit cedulky na zem, nebo na strop. Pokud chcete položit cedulku na strop, stačí pouze kliknout pravým tlačítkem. Pokud chcete položit cedulku na zem, musíte držet ⇧ Shift a kliknout pravým tlačítkem.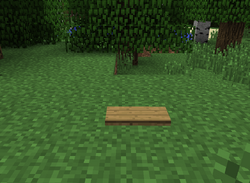 Sign položený za zemi
FlatSigns můžete stáhnout na oficiálním fóru:
Nejnovější Verze
Bug Tracker
Oficiální anglickou Wikipedii naleznete → Zde
Instalace
Soubor FlatSigns.jar vložte do složky .minecraft/mods. Ke spuštění musíte mít v klientovi nainstalovaný Minecraft Forge.
Itemy
Mód FlatSigns přidává 1 nový item Sponge Wipe. Navíc také umožňuje výrobu Sponge. Tu získáte pokud hodíte žlutou vlnu do vody nebo při dešti na zem.
Ad blocker interference detected!
Wikia is a free-to-use site that makes money from advertising. We have a modified experience for viewers using ad blockers

Wikia is not accessible if you've made further modifications. Remove the custom ad blocker rule(s) and the page will load as expected.