Decaying Wheat

Typ
Item
Stackovatelné
Ano (64)
Mod
Forestry
Decaying Wheat vzniká při procesu výroby v Moisteneru. Jeho předchozí stádium je Mouldy Wheat. Při dalších procesech se může přeměnit v Mulch.

Mouldy Wheat nemá žádné jiné využití.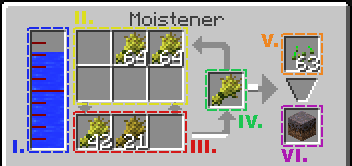 Ad blocker interference detected!
Wikia is a free-to-use site that makes money from advertising. We have a modified experience for viewers using ad blockers

Wikia is not accessible if you've made further modifications. Remove the custom ad blocker rule(s) and the page will load as expected.