Damage Indicators je mód, který přidává do hry RPG prvek v podobně lišty životů. V levém horním rohu se zobrazí ikona a životy každé entity v Minecraftu. Pod životy se zobrazují případné debuffy (např od Poison lektvaru). Pokud způsobíte nějaké poškození, počet ubraných životů se na chvíli zobrazí na obrazovce.
Damage Indicators můžete stáhnout na oficiálním fóru:
Nejnovější Verze
Tento mód je kompatibilní i s Multiplayerem. Aby vám tento mód fungoval na serveru správně musíte mít nainstalovaný plugin, který stáhnete → zde
Instalace
Soubor DamageIndicators.zip vložte do složky .minecraft/mods. Ke spuštění musíte mít v klientovi nainstalovaný Minecraft Forge.
Můžete si změnit vzhled lišty životů (např na HP bar jako je ve WoWku). Skiny stáhnete na oficiálním fóru.
Stáhnutý skin vložte do složky .minecraft/CustomDISkins/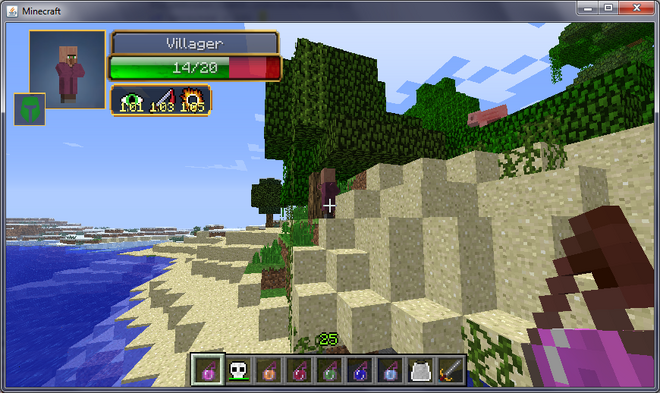 Ad blocker interference detected!
Wikia is a free-to-use site that makes money from advertising. We have a modified experience for viewers using ad blockers

Wikia is not accessible if you've made further modifications. Remove the custom ad blocker rule(s) and the page will load as expected.