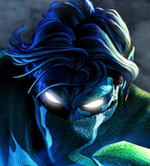 Avatar moddera Denoflions
Creeper Collateral je coremod od vývojáře Denoflions, který vytvořil také módy jako DenPipes nebo GateCopy.
Tento mód upravuje výbuchy Creeperů. S tímto módem máte 100% šanci, že se zničený block nezničí (ve Vanille máte pouze 30% šanci). Velikost explozí ani poškození není nijak upravena a zůstává stejná.
Creeper Collateral můžete stáhnout na oficiálních stránkách:
Všechny verze
Zdrojový kód
Instalace
Soubor CreeperCollateral.jar vložte do složky .minecraft/coremods.
Creeper Collateral nepřidává do hry žádné itemy, blocky ani GUI.
Ad blocker interference detected!
Wikia is a free-to-use site that makes money from advertising. We have a modified experience for viewers using ad blockers

Wikia is not accessible if you've made further modifications. Remove the custom ad blocker rule(s) and the page will load as expected.