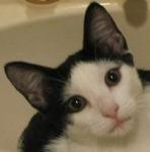 Avatar moddera Chicken_bones
Mód Chicken Chunks přidává do hry 2 typy Chunk Loaderů. Ty dokáží udržovat Chunky načtené i když jste daleko od nich. To umožňuje stálou aktivitu pecí, přístrojů a strojů. Pokud je použijete na Multiplayerovém serveru, budou aktivní i když se odpojíte.
Mód můžete použít i pro Multiplayer.
Chicken Chunks můžete stáhnout na oficiálních stránkách:
Nejnovější Verze
Starší Verze
Fórum
Instalace
Soubor ChickenChunks.jar vložte do složky .minecraft/mods. Ke spuštění musíte mít CodeChickenCore v coremods (-1.5.2) nebo mods (1.6+) a v klientovi nainstalovaný Minecraft Forge.
Blocky
Příkazy
Chicken Chunks přidává také příkaz /chunkloaders, který otevře Chunk Viewer. Ten ukazuje jaké Chunky jsou načtené.
Po první aktivaci se vycentruje na hráče
Červené blocky jsou načtené Chunky
Žluté blocky jsou Chunk Loadery
Zelené blocky jsou Chunky, které jsou udržovány načtené
Modré blocky jsou hráči
Ad blocker interference detected!
Wikia is a free-to-use site that makes money from advertising. We have a modified experience for viewers using ad blockers

Wikia is not accessible if you've made further modifications. Remove the custom ad blocker rule(s) and the page will load as expected.