Bull Pine
Typ
Strom
Stackovatelné
Ano (64) Saplingy
Mod
Forestry
Bull Pine je strom,který vznikne zasazením Bull Pine Sapling. Ten získáte křížením stromů. Více o křížení stromů zde → Arboriculture.
Tento sapling vyšlechtíte křížením Spruce (Smrkového) a Mundane Larch stromu. Má 10% šanci na vyšlechtění. Jsou to stromy podobné smrkům, ale se světlejšími listy.
Po vykopání získáte obyčejný Spruce Wood. Po vložení do Crafting Table dostanete 4 kusy Spruce Wood Planks. Z těchto Wooden Planků můžete vytvořit schody, fence nebo slaby stejné barvy.

Barva Spruce Wooden Planků/Stair/Slabů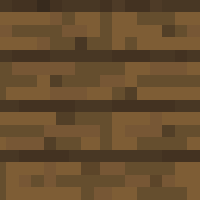 Ad blocker interference detected!
Wikia is a free-to-use site that makes money from advertising. We have a modified experience for viewers using ad blockers

Wikia is not accessible if you've made further modifications. Remove the custom ad blocker rule(s) and the page will load as expected.