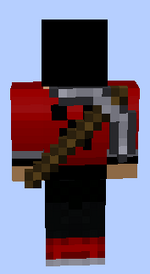 Krumpáč na zádech hráče
Back Tools přidává novou estetickou vlastnost na hráče. Jak název napovídá, tento mód zobrazuje nástroje na zádech hráče. Tyto nástroje se na záda vkládají automaticky podle toho, jaký nástroj jste měli v ruce naposledy.
Back Tools můžete stáhnout na oficiálních stránkách:
Nejnovější Verze + webové stránky
Fórum
Back Tools jsou kompatibilní s Multiplayerem, ale je to pouze klientový mód. Tzn na server nelze nainstalovat, ale hráče s tímto módem tyto nástroje na sobě uvidí. Tento mód však nemůžou použít hráči, kteří mají kápi (cape).
Instalace
Soubor Back Tools.zip vložte do složky .minecraft/mods. Ke spuštění musíte mít v klientovi nainstalovaný Minecraft Forge.
Back Tools nepřidává do hry žádné itemy ani blocky.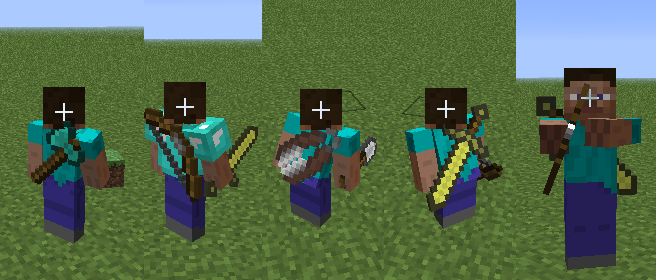 Ad blocker interference detected!
Wikia is a free-to-use site that makes money from advertising. We have a modified experience for viewers using ad blockers

Wikia is not accessible if you've made further modifications. Remove the custom ad blocker rule(s) and the page will load as expected.