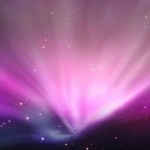 Avatar moddera SeNtiMeL
Mód Advanced Solar Panels je addon pro mód IndustrialCraft 2. Přidává 3 druhy solárních helem a 3 nové druhy solárních panelů, který dokáží produkovat více EU a zabírají méně místa. Jejich výhodou je, že dokáží generovat i v noci. Generování EU jde jakkoliv měnit v konfiguračním souboru.
Advanced Solar Panels má 2 módy. "Normal" a "Hard". Standartně je nastavený normální mód, ale v konfiguračním souboru ho lze zapnout. Hard mód znamená, že suroviny na výrobu těchto itemů budou značně těžší na vyrobení.
Konfigurační soubor naleznete v .minecraft/config/AdvancedSolarPanel.cfg
Pro zapnutí Hard módu, přepiště false na true
B:"Enable hard recipes"=false

Advanced Solar Panels můžete stáhnout na oficiálním fóru:
Nejnovější Verze
Starší Verze
Changelog
Texture Pack
Instalace
Soubor mod_AdvancedSolarPanel.jar vložte do složky .minecraft/mods. Ke spuštění musíte mít IndustrialCraft 2 a v klientovi nainstalovaný Minecraft Forge.
Itemy
Advanced Solar Panels
Solární Panely

Armor

Materiál
Ad blocker interference detected!
Wikia is a free-to-use site that makes money from advertising. We have a modified experience for viewers using ad blockers

Wikia is not accessible if you've made further modifications. Remove the custom ad blocker rule(s) and the page will load as expected.